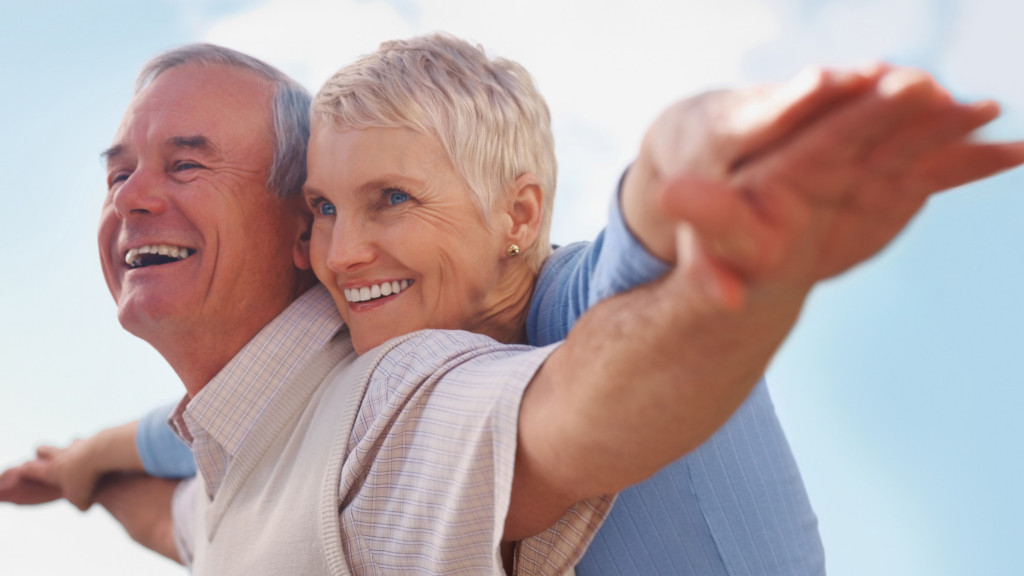 Coronavirus Update
---
Dear valued customer, DentureCare IS STILL OPEN
We understand your concerns however our Clinic continues to implement strict hygiene practices for the safety and wellbeing of our customers and staff. We are a small staffed practice therefore are able to continue serving the community throughout these uncertain times.
ALL DENTURE REPAIRS NOW 50% OFF, We appreciate your continued support.
Dentures Gold Coast
---
Don't overpay for low quality, uncomfortable dentures that won't last. We make affordable dentures made to last, comfortably molded to fit your mouth perfectly.
Denture Clinic Gold Coast
---
Welcome to DCPA
Welcome to Denture Care Professionals Australia, where we are committed to providing you with comfortably fitting, natural looking, fully functional dentures. We listen, care and understand your needs. We want you to tell us your concerns, so we can understand and help you any way we can. We value your communication with us and aim to provide the expertise and care that matches your expectations of our treatment. Listening attentively to our patients provides us with valuable information on how we can improve or better your denture and denture care.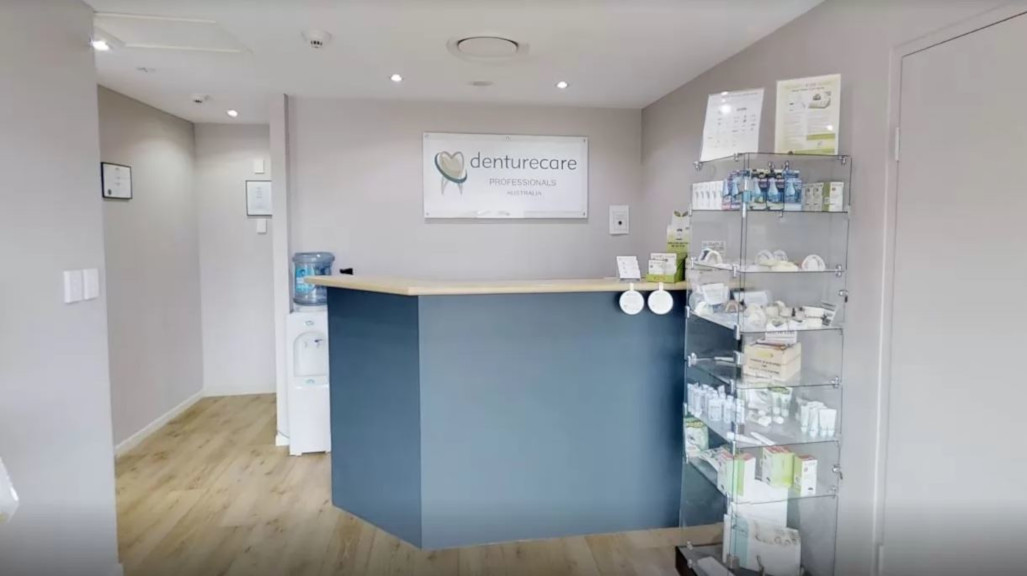 Denture Services Gold Coast
---
We're A Full Service Gold Coast Denture Clinic

Denture Repairs Gold Coast
At DentureCare Professionals, our main priority is getting your denture repaired in a quick and professional manner. We are here to help, without the need to wait around for appointments. Bring your denture to our clinic and will will fix it immediately.
Denture Repair Time Frames

New Dentures Gold Coast
Your Dentures are hand crafted onsite within our clinic. We have an in house laboratory work shop dedicated to serving Australian dentists with quality workmanship and delivery of dental appliances, including Prosthetics, Orthodontics, TMD Orthotics and a variety of Sleep Appliances.
Learn More

Mouthguards Gold Coast
DentureCare Professionals provide unrivalled sports mouthguards. Our mouthguards enhance sports performance and decrease the risk of teeth and jaw damage. Did you know sports and leisure activities can be the main cause of dental injuries and if you're over the age of 25 you are even more susceptible?
Learn More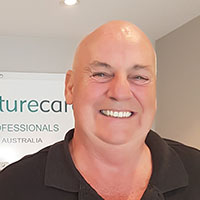 Colin Kingston
Carrara
Dear Shaun, I would like thank you and your team for my new Dentures. For nearly fifty years I've only worn a top denture. You convinced me that I needed a new bottom set done with the four teeth on it to complete my bite and you were right. The bite force between the new set of upper and lower dentures is incredible and so evenly distributed. Great job! Thanks once again, all the best.
Meet Your Team
---
Your Local Gold Coast Dental Prosthetists'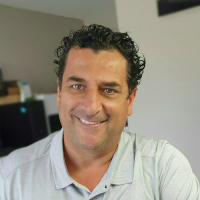 Shaun
Dental Prosthetist
Your dental prosthetist, Shaun Strang started working in the dental industry in 1987 in his home town of Dunfermline, Scotland. He qualified with Distinction from Sydney Dental Hospital in December 2008 and opened his own Dental Laboratory and Clinic shortly afterwards in Sydneys CBD. Moving to the Gold Coast in January 2012 and the opening of DentureCare Professionals Australia in Robina has been a long term ambition.
Read more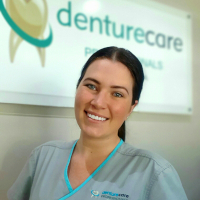 Neoko
Dental Technician
Neoko graduated from Southbank Institute of Technology in 2013 and joined the DentureCare team in 2014. She is a qualified Dental Technician and is an integral part of the DentureCare team and our Laboratory Operations. Neoko's main focus is Denture fabrication and TMD Orthotics. In her spare time Neoko can often be found on the beach paddle boarding, fishing with her husband Lars or camping with friends. Neoko also enjoys photography and listening to podcasts.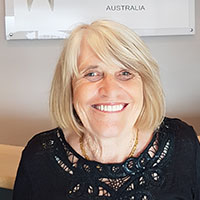 Lyn
Robina
I would like to thank the team at DCPA, Laver Drive Robina for their caring and professional service. The dental technician was very informative and very patient in guiding me in choosing the best solution to my dental concerns I would recommend this clinic and would refer my friends and family to use this clinic. Many thanks guys.
Why Choose Us?
---
6 Reasons More Gold Coast Locals Choose Us
Free Consultation

Come in today to discuss your treatment options and benefit from a free consultation.
No Referral Required

No Dentist or GP referrals required, we deal direct to the general public. Benefit from a completely personal approach.
Wheelchair Access On Site

Convenient wheelchair access is available within our clinic including disabled parking and amenities.
5 Year Warranty

At the completion of your denture, you will be provided with a certificate guaranteeing your The warranty does not include damage caused by accidents i.e dropping on a bathroom floor. floor.
Interest Free Payment Plans

Buy now, Pay Later, with up to 24 months interest free. zipMoney gives you the opportunity to pay for your purchase with flexible monthly payment plans.
Aged Care Visits

We come to you. Our Prosthetist will visit your home or facility and provide an assessment of your patients Dental needs.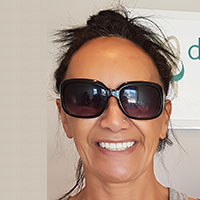 Kathy Cotten
Gold Coast
Just a quick note to thank Shaun so much for his professional yet personal treatment during my appointments. Only two of my acquaintances have realised I have new teeth. Shaun has done such a good job and I'm so happy because I have a new smile to show the world. My new dentures fit perfectly and I didn't have any of the initial settling in soreness I've had with previous dentures. Again I thank Shaun very much.
What's Next?
---
Our Simple Process To Get You Smiling

1. Book Your Free Consultation
Complete the booking form and click submit or call us now 07 5580 9355.

2. Discuss Your Options With Us
We work with you to determine a denture design specific to your individual requirements.

3. Form Your Treatment Plan
Benefit from seamless co-ordination of any necessary dental procedures prior, during or after your denture treatment.

4. Restore Your Confidence Today
Discover the ability to chew food properly again and benefit from our five year warranty.
Frequently Asked Questions
---
Denture FAQ's
New dentures may feel a little awkward for the first couple of weeks after having something placed in the vacant arch of your mouth. The dentures may feel loose while the muscles of your cheek and tongue become accustomed to holding them in place. Initial sore spots can occur due to the movement in the area but should disappear shortly. Contact us if you would like more information.
Eating with dentures will take a little bit of getting used to and will take practice. We advise for you cut food into small portions while you are still getting used to your dentures. Remember to chew slowly and carefully. Over time you will be able to add more bulky foods back into your diet. Drinking beverages should be carried out as normal. Be careful of solid foods such as lollies and eating poultry with bones in it. Contact us if you would like more information.
Your denture expert will provide instructions on how long you should wear your dentures for. For the first few days patients are required to wear them consistently, including during their sleep. This is so your vacant dental arches can adjust to having a new fixture placed on the jaw. After the adjustment period, they can be worn less and may be taken out over night if desired. Contact us if you would like more information.
Dentures typically last between 5-10 years. Even though your teeth are no longer present, your mouth and gums will continue to change shape for the rest of your life. Because dentures are artificial, they will not alter with the shape of your mouth and will need adjusting with time. It is still important to visit your restoration professional regularly so they can monitor any changes within the jaw. Contact us if you would like to know more.
Often when you have lost teeth from the bottom or top of your dental arch, you will alter your speech to accommodate for this loss. When you restore your smile with dentures, your speech may alter again to accommodate for this new fixture. You may experience some lisping at first, but it shouldn't take long to re-adjust and you will be speaking and smiling as per normal in no time! Contact us if you would like more information.
Just like your natural teeth, your dentist will recommend that you brush your dentures every day. It is important to buy a denture brush and cleaner suitable for cleaning dentures. Cleaners are available from most chemists. Avoid bleaching your dentures, as it will discolour the pink gum line and make it appear artificial.Contact us if you would like more information on cleaning your dentures.
It is quite common for a new denture to create sort spots on your gums due to new friction in the area. Simply call our clinic and we will organise a time for your dentures to be adjusted that day. Alternatively we provide implant-retained dentures to secure your dentures in place and prevent further movement. Contact us if you would like more information.